In.Ex Application
Learn to breath better and reduce your anxiety.
My Role:
UX & UI Design, User Research, User Interviews, Persona Creation, Competitive, Usability Testing, Wireframing, Prototyping
Team:
Michael Sawina, Matthew Sawina
---
Challenge
Sick of anxiety? Sick of being stressed and not being able to manage it? Everyone has felt anxiety and stress at some point in their life.
The question is how do we manage it?
Most people forget to breathe properly which in turn makes them less productive.
Solution
In.Ex is more than an application its a tool to better your life and allow you to breathe easy. Learn powerful breathing exercises that calm your nervous system which will enable you to feel energized and peaceful. Like a wave your breath will move synergistically with ease. Be one with yourself and learn to breathe properly again with In.Ex.
---
Inspiration
Water and nature are the inspiration for this application. The blue color used within this app signifies the essence of water and its calming effects on people. The green graphics are a nod to nature and the healing effects it has on humans. Studies have shown that being in nature reduces anxiety and stress and contributes to a persons emotional and physical wellbeing.
---
In.EX Features
There are 4 main pages that define the IN.EX application.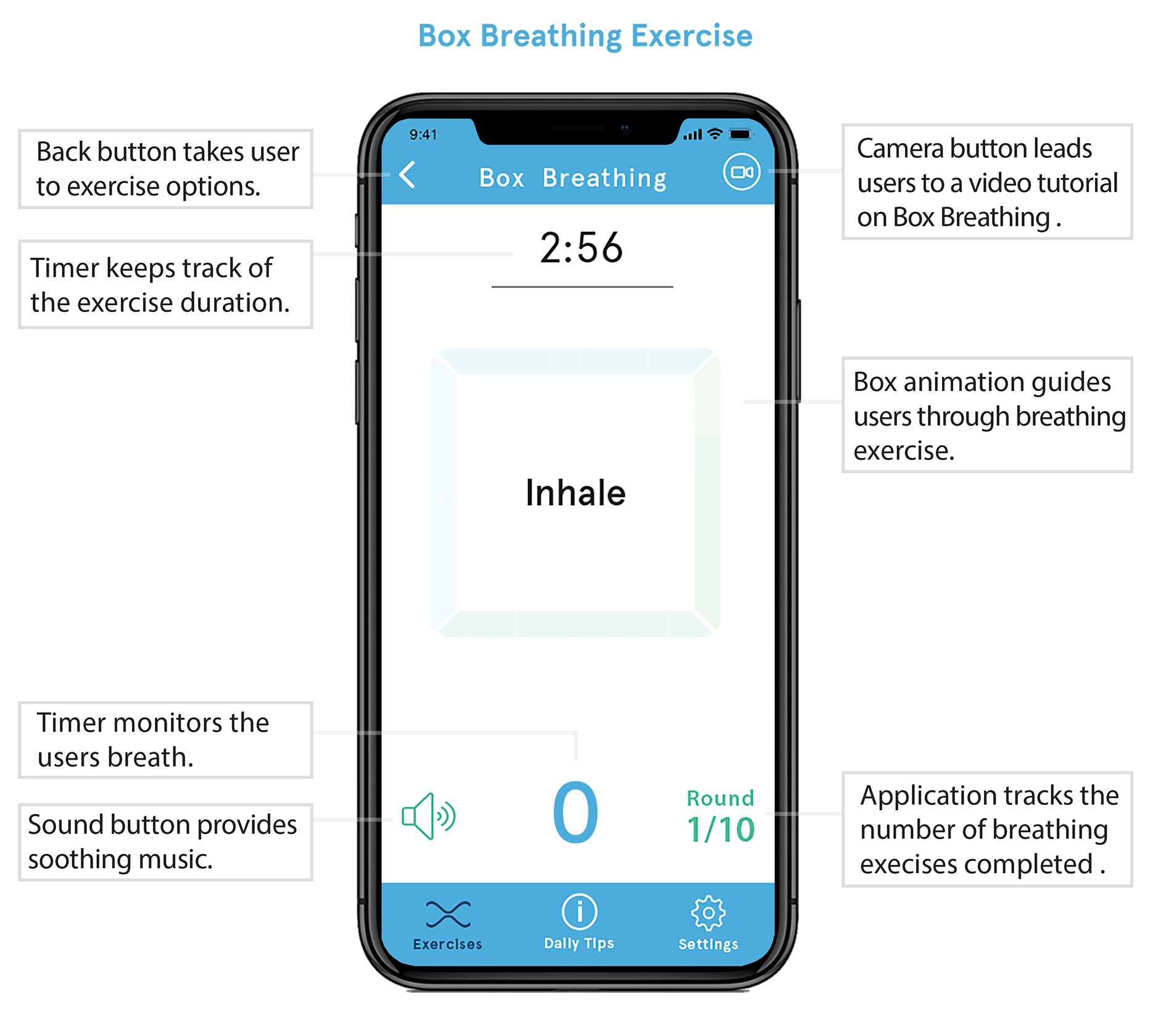 ---

Branding Identity
The brand identity is an integral part of the application. The symbol for the app was influenced by the movement of waves. The IN.Ex name is short for the words Inhale Exhale. The color palate is influenced by water and nature.





---
Research Process

Brainstorming Potential Concepts


We began the design of this application by quickly writing down thoughts related to anxiety and stress. The best ideas were put into the high value category which became the basis for the final design.



---
User Flow This was the initial user flow that we created in order to define how users can navigate though the 2 main breathing exercises within the application; Box Breathing and Relax Breathing. We focused on the design of these two exercises because they are the most important parts of the application.

---
Users and Audience

The users range from
young individuals still in school to working professionals experiencing stress and anxiety.
The audience varies depending on who is experiencing mental trauma. It was important for us to design an application that is simple for an inexperienced individual while still modern and fresh for a younger crowd.
---
Wireframes
The wireframes mimic the potential idea of what the final In.Ex application design could be. The exercise pages of the wireframes were the most important to develop because they are the foundation of the application.

---
High Fidelity Screens
These are the final high fidelity screens that we designed. Throughout the design process I made sure that the screens felt cohesive, visually appealing and clear to understand.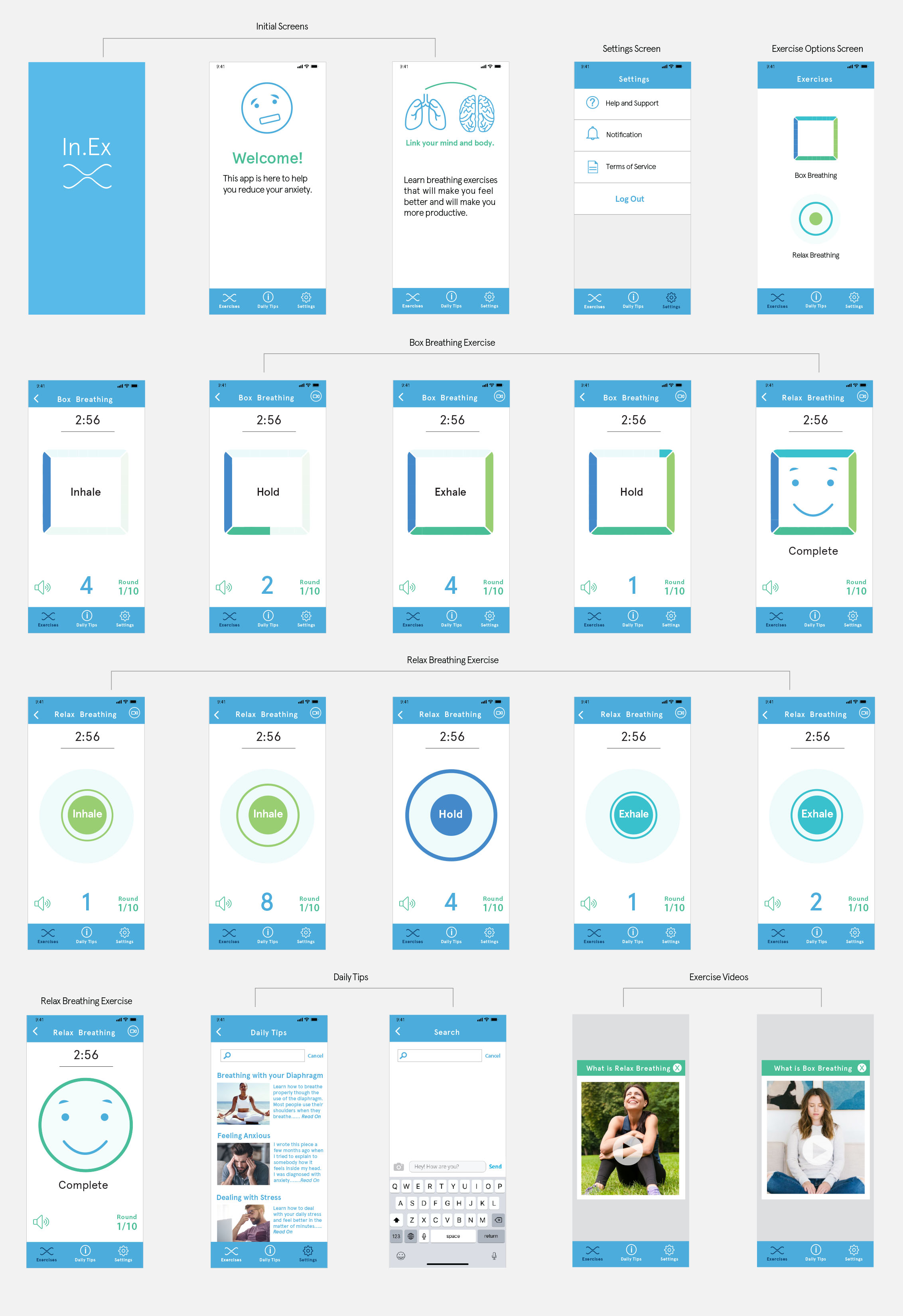 Back To Homepage

michaelsawina@gmail.com

310.779.6618
Michael Sawina Design © 2021