Flockbuddy Application
Networking and Job Searching made Easy.
My Role:
UX & UI Design, User Research, User Interviews, Persona Creation, Competitive Analysis, Usability Testing, Wireframing, Prototyping
---
Challenge
Most industry professionals live a busy lifestyle that makes it difficult to meet new people outside of work. Whether they're looking to network with other professionals or build solid friendship, it's a challenge to meet the right people – let alone locally. Finding a job in todays market is challenging as well. Most companies require a long application to be filled out to even be considered for a position. Also, during the application process there is no direct contact between the employer and the job candidate. Overall the job searching process is impersonal and frustrating.

Solution
A casual networking application for industry professionals called Flockbuddy. People can create new connections inside — or outside of their industry with local professionals. This application also allows users to search for jobs and have direct contact with employers.

---
Flockbuddy Features
There are 3 main features that defines the application.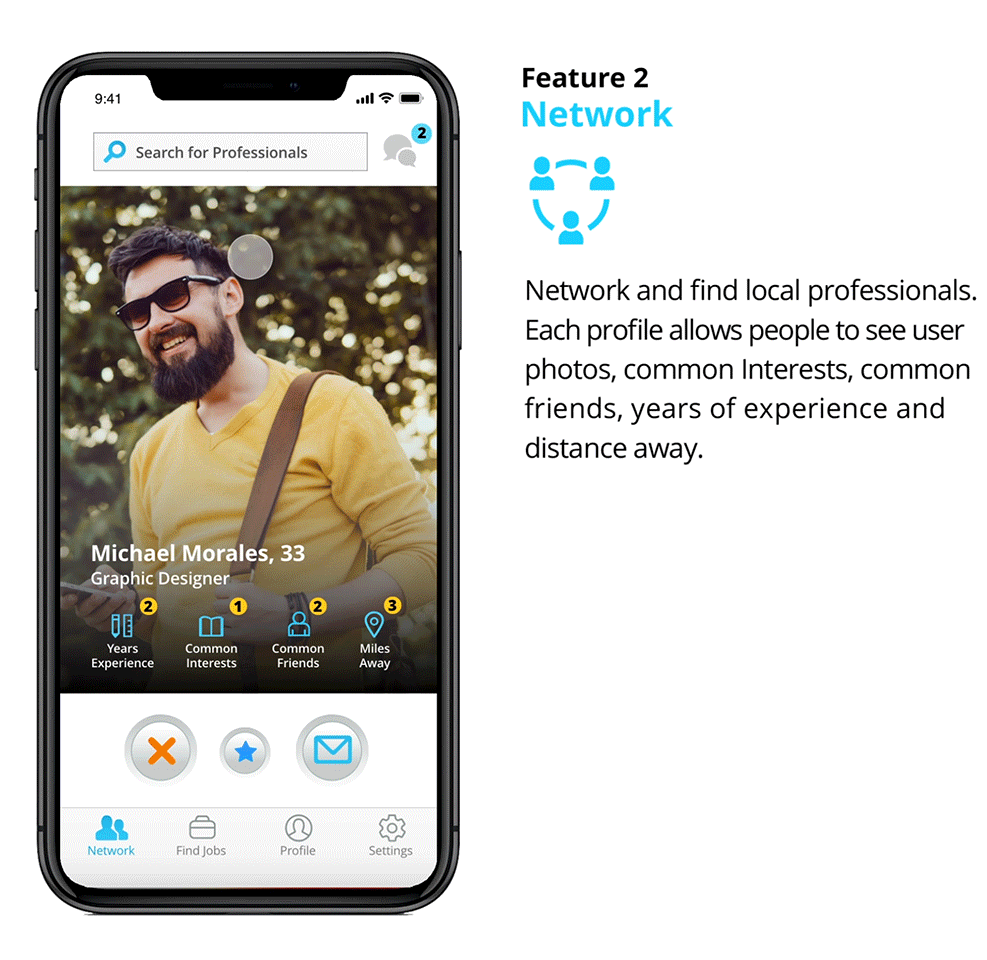 ---
Research Process
Persona Creation
Below are the 3 different types of people that will use this application.
---
Competitive Analysis
I compared 4 different networking and job searching applications in order to understand which features Linkedin, Meetup, Sharpr and Industree have in common and what features could make Flockbuddy unique.
---
Interview Process
I conducted interviews with 5 people in order to validate if there was a need in the market for a Networking and Job searching application that is less professional and more user friendly. The interviews validated that people were not satisfied with the applications that exist on the market and wanted something new. Below are some of the comments that my interviewees made.



"I find my industry friends through Facebook. I belong to a Facebook group for flight attendants. I don't use Linkedin in order to find other flight attendants." - Armando Morales


"I want to know peoples background before connecting with them on a networking App. This will allow me to understand if we have common interests." - Daniel Laub
"I would like to have more industry friends because that way I could spend time with people who know what my life is like and who will understand me." - Benjamin Anderson
---
Site Map
This site map shows the breakdown of the four main sections of the app; Networking, Find Jobs, Profile and Settings.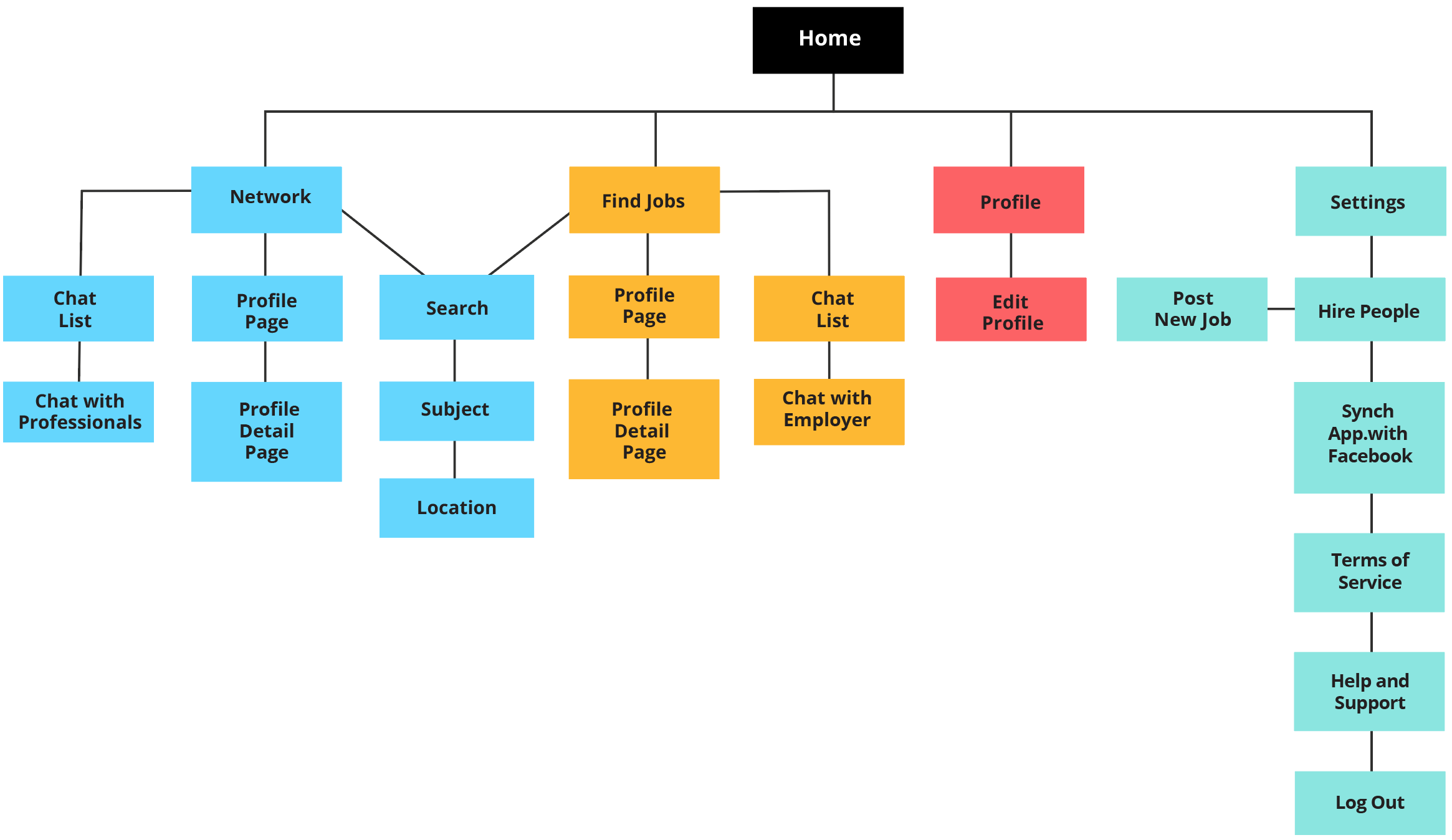 ---
High Fidelity Screens
These are the final high fidelity screens that I designed. Throughout the design process I made sure that the screens felt cohesive, visually appealing and clear to understand.

michaelsawina@gmail.com

310.779.6618
Michael Sawina Design © 2019